Description
Basically, the DeVille is like having a concert at home; you can turn up the volume far beyond any comparable loudspeaker. These are also the perfect speakers for home theater and gaming. Because when you want them to be loud they need very little power and they don't run out of steam. We can provide you with a range of excellent options for an amplifier/wifi streamer or other source, but just about any amplifier will run the DeVille's, from low powered tube to high power solid state.
The DeVille comes in standard black with natural, solid wood horn, top, and bottom; also offered in a wide range of finishes, including
Farrow and Ball
paints from England.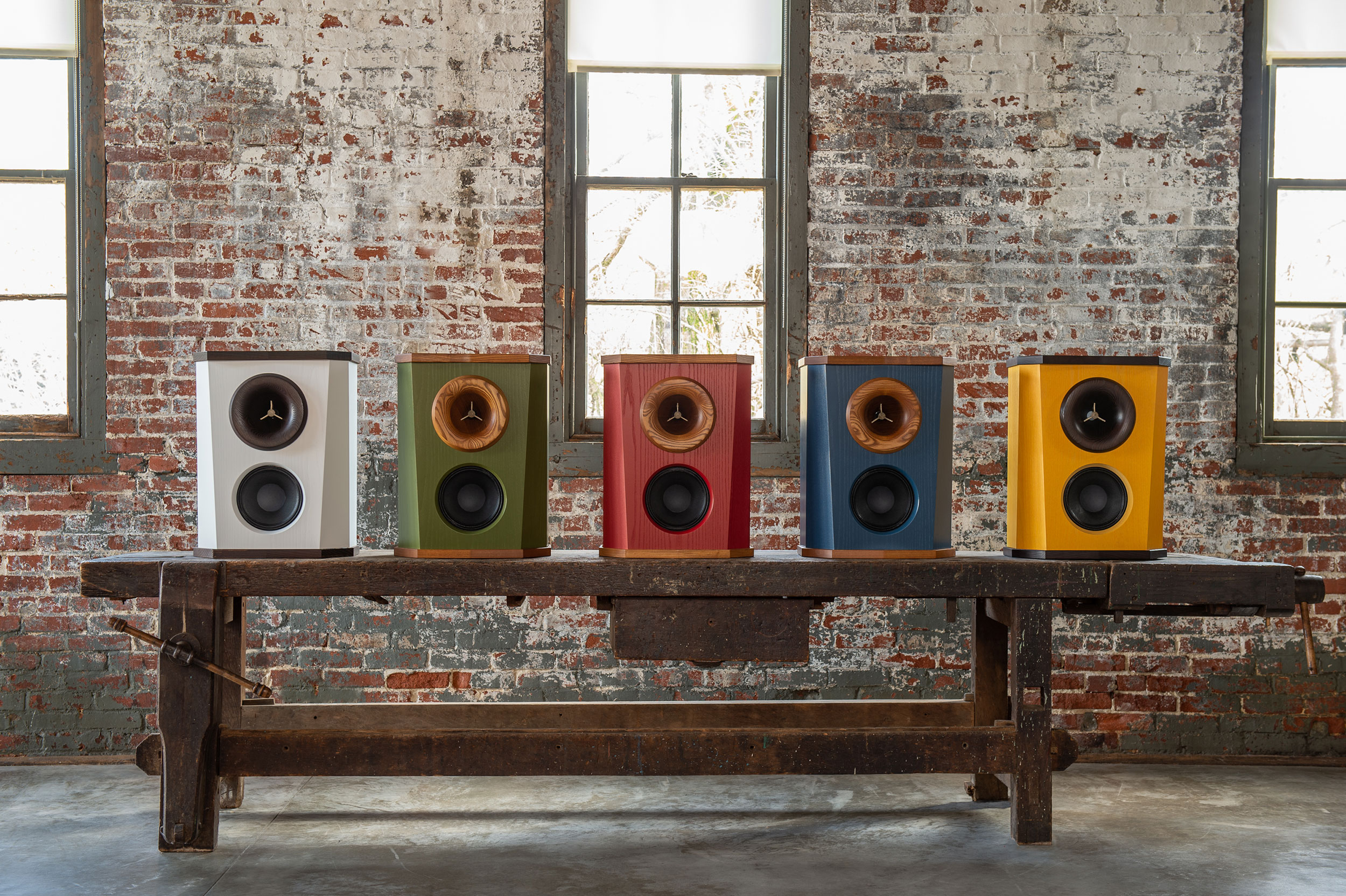 The DeVille is also available in a near limitless range of custom finishes. Shown here are antiqued leather, Japanese indigo dyed denim, and handmade Japanese washi paper. Other limited edition finishes will be offered periodically, and feel free to
contact us
if you want to create your own special version of the DeVille.
SQ
The DeVille SQ (Superior Quality) is the ultimate DeVille. The entire enclosure is made out of solid Pennsylvania ash, either natural (light color) or torrefied (roasted) in either light, medium or dark. The phase plug is cast from a 3D printed sand mold in solid bronze, then patinated, polished and lacquered. Internal wiring is solid silver, and the crossover components are the finest quality.
The Standard and SQ differences explained
here
.
Torrefaction
Torrefaction is a relatively new process that roasts wood in an oxygen free environment (so it does not catch fire.) Torrefaction removes water and changes organic chemicals inside the wood's cell structure, resulting in an aged, darkened wood that is more stable and tonally improved. This process is now used by most of the world's finest guitar makers (Martin, Gibson, Bourgeois for example). Fleetwood Sound uses torrefied ash to produce speakers with superior sound quality that are also more stable in a variety of environments.
An optional floor stand is available in three versions, black, natural wood, or cast iron.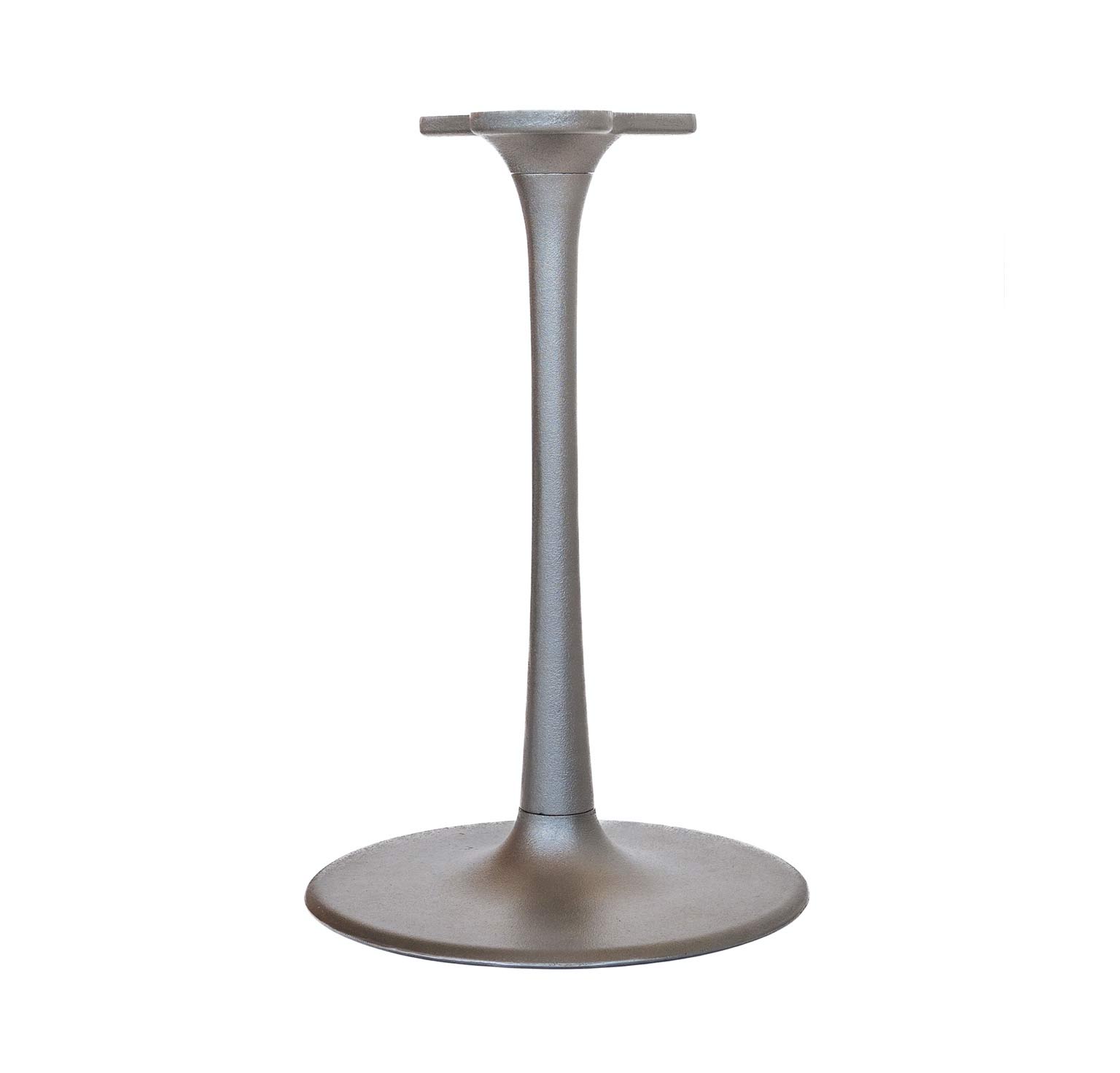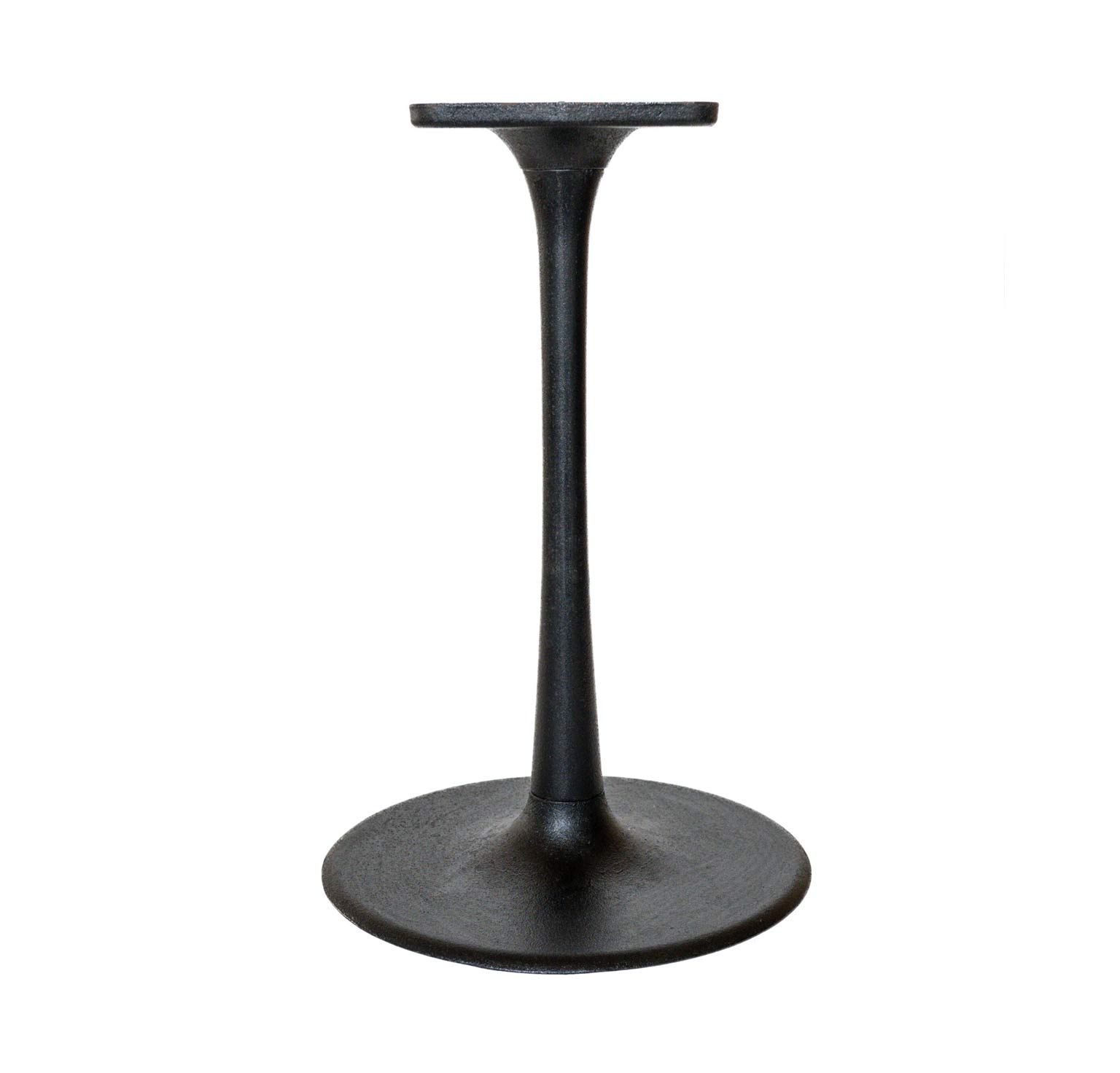 Grilles
Grilles for the Fleetwood DeVille loudspeaker attach magnetically in a few seconds and require no tools. We make them from the same phenolic material as the speaker's rear panel, and they are incredibly strong, while being light weight and having no impact on the sound. You can change the look of your DeVille's in an instant, and we'll be introducing many more designs in the future. The DeVille is the Fashionista in a loudspeaker world of plain uniforms.
View More
We designed a new, six inch thick, solid wood conical horn with a proprietary phase plug, which disperses the high frequencies and prevents internal reflections and cancellations of the sound waves. And like OMA, the wooden horn and other components are treated by hand with an heirloom finish.
The DeVille is bottom ported and comes with a base for placement on a stable surface such as a cabinet, table or shelf. The rear panel of the speaker is fashioned from a solid sheet of phenolic, a composite material chosen for its anti resonant characteristics.
"I recently bought a pair of DeVilles and all I can say is…thank you thank you thank you, they are simply divine"-Giuseppe M, Milano, Italy

"The speakers are the finest I've ever heard, I believe I used the word 'dumbfounded' 3 times Saturday evening." -Hugh B, TX

"I entered a world of incredible vast pleasure, where only such a richness of sound, such width, naturalness and softness can take you. DeVille are simply the most luxurious and special. In sound, of course, but also with their sculpturality, they are spectacular." -Branko, Skopje, North Macedonia

"I've really enjoyed experimenting with the DeVilles over the last week with the LTA amp. After I got them dialed in, they really showed their stuff, just stunning speakers, and absolutely perfect for the room I have them in (approx 13′ x 23′). The bass pressurizes the room just perfectly and I can't ever imagine wanting more in that department. Once dialed in, the soundstage, detail, texture on everything I played was just addictive. My 16-year-old son popped downstairs last night and I demoed a few songs he likes (think Kanye, Kid Cudi, and Thundercat) and he was pretty awestruck. So your speakers managed to impress my son who acts like nothing is ever that impressive–well done. I don't see these speakers ever leaving my house!" -David S, VA

"My daughter gave them the ultimate compliment. She and her sister were joking around about which jewelry pieces they would split up from their mother and the one that visited (your showroom) with me said, "I don't care about any of this stuff, if I can get those speakers." She had never shown any interest in audio gear before that." -Jeff L, AL
Specifications
Dimensions: 24″H x 10″D x 18″W (enclosure only), with stands 48″H Weight: 36lbs each enclosure, without stand Efficiency: 94db/1w/1m Impedance: nominal 8ohms Downward dual ported reflex, conical horn loaded two way design
Drivers: 8″ paper cone high efficiency neodymium woofer, 1″ neodymium compression driver horn loaded Bi amp/bi wire: no Recommended amplifier power: 10 watts or more